I used these glasses at Granny's and fell in love. They are called Tervis and are at BB&B. They are kinda expensive but they dont sweat and look really nice.
Zero-Odor. I learned about this stuff from Whoopi Goldberg. I use this stuff everywhere. It removes odors and leaves a clean scent. The ad says it doesnt leave a scent but it does leave a slight scent. Its softer than Febreeze though. Sometimes when the baby has a dirty diaper I spray this is the air after I change him. I had to but it online and pay shipping but now it is at BB&B. I think its still cheaper to buy it online.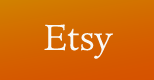 My absolute favorite place to browse around. Its like eBay for handmade items. Its really neat and the people are sooo nice.
I love Pro-Activ. After years and years of having bad skin, this has been the only product to really help and not just cover up. After a week of use, my face cleared up.
This is my FAVORITE mascara ever!!!! Its by L'Oreal called Double Extend Beauty Tubes. Its soo cool. You put on the white side first then then "color" side. It doesnt rub off at all. The best part, when you wash your fave the tubes just fall off. One hint though, You cant put on more than one coat because then it gets goopy.